O NAS
Dlaczego to robimy?
"Wybierać zwątpienie jako filozofię swojego życia to tak, jak wybrać bezruch na sposób
przemieszczania się w przestrzeni." – Życie Pi
Lubimy byĆ po drugiej stronie…
---
Od 2019 roku zgłębiamy tajniki pracy twórczej w profesjonalny sposób, odkrywamy uroki tworzenia video content dla pomysłowych ludzi i ich biznesów oraz nagrywaniu wywiadów, klipów muzycznych czy eventów zachowując w pełni naturalność ich uczestników.
Pragniemy wydobyć to co najlepsze z danej chwili, zapisać kamerą momenty, które można odtwarzać po wielokroć.
Film, który zrobimy dla Ciebie będzie Twoją video wizytówką czy też najlepszym wspomnieniem o ważnych dla Was wydarzeniach.
Jesteśmy otwarci na współprace z firmami, które pragną przybliżyć swój profil klientom, stworzyć spot reklamowy, video wizytówkę na media społecznościowe czy też dla osób prywatnych, którym zrealizujemy klip ślubny lub video reportaż z ważnych uroczystości.
to tylko film…
damian szafran – właściciel FILMSPOT, pasjonat, etatowy tata, operator kamery i dronu, montażysta, kreatywny pomysłodawca, wielbiciel ładu i porządku, gotowy na każde wyzwania i improwizacje w trudnych warunkach.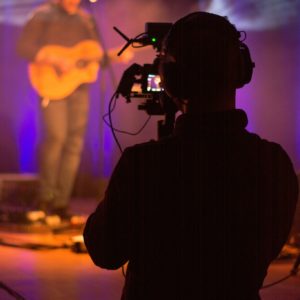 tomasz latko – udało mu się połączyć miłość do dźwięku i obrazu, w swoim dorobku ma setki godzin filmowania koncertów, teledysków i wydarzeń live, operator, montażysta, muzyk, tu zagra, tam nagra, w życiu poszukuje wyjątkowych ujęć, spokój i opanowanie to właśnie on.